I've recently dived into the whole Nendoroid obsession... My wallet!
I don't know, but there's just something about Nendoroid that just makes me want to buy them. Just like that game that Nendoroid game that came out for the PSP. It was pretty bad, but I still played it!
Nyarlathotep - always bringing about chaos with a smile!

From the popular anime and light novel series, "Haiyore! Nyaruko-san" comes a Nendoroid of Nyarlathotep, also known as Nyaruko!

She comes with a number of optional parts such as exchangeable parts that let you recreate the pose from the cover of the second novel, along with her weapon - the "hard-to-describe crowbar-like thingy" that never fails to drop your SAN points. She even comes with three different options for the hair sticking out the top of her head which can be used together with her lovey-dovey expression or the tearful expression she used in episode three of the anime series to recreate all sorts of scenes!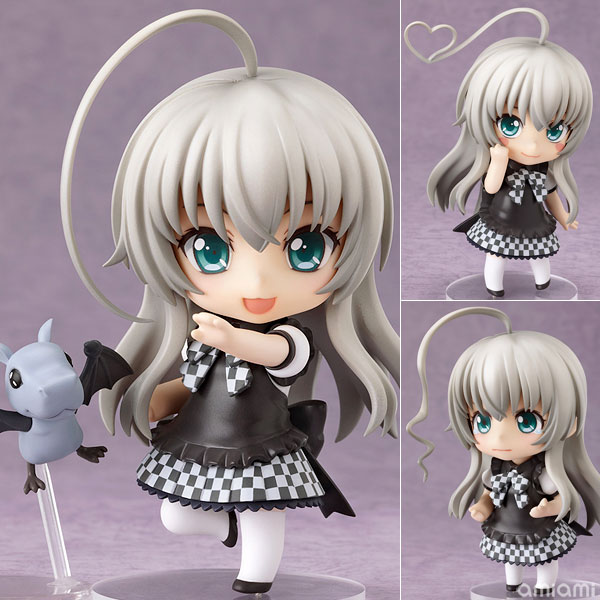 Maybe cause they're just oh-so-cute? Heh, whatever the attraction is, it makes me want to buy them... Thank god I can limit myself to buying only those that I have in my top X.
But for those who wants to own a Nyaruko Nendoroid, you can
buy
one now. It comes out soon!